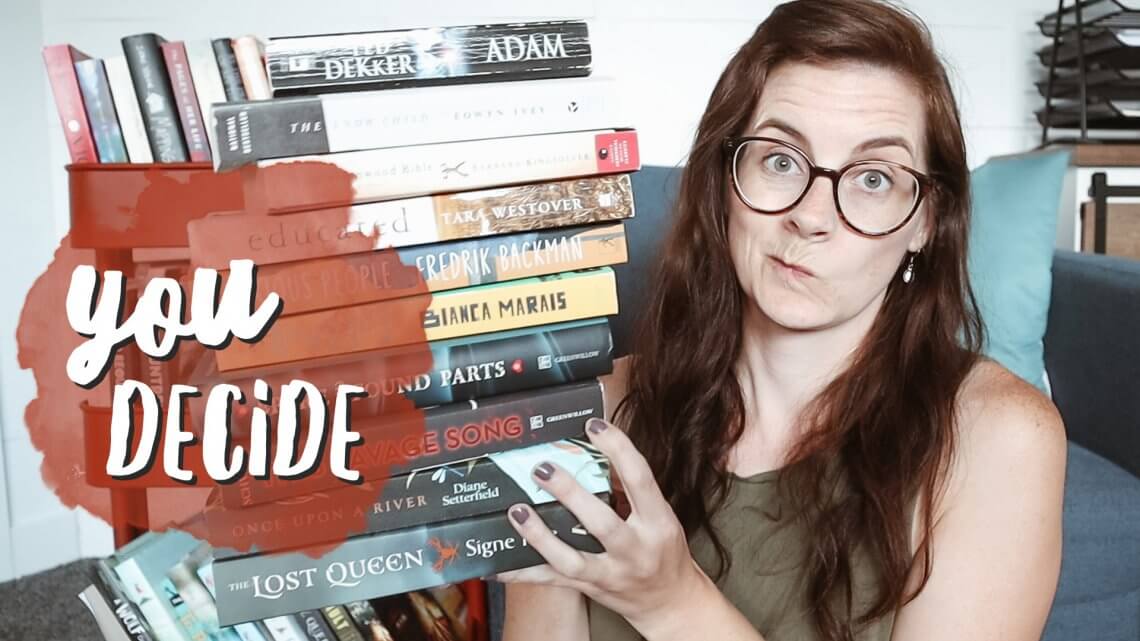 RE-TRY OR UNHAUL? ✨ you decide what I should do with these books!
There's a bunch of books that I've quite for one reason or another in the last while and I thought it would be fun to let you vote and decide which one I should try again!
The rest of the books will get unhauled soon so choose wisely!
I'll announce the winner later this month when I share my August TBR.
Go ahead and vote below!
SIGN UP FOR MY NEWSLETTER!
Hi Friend, I would love for you to sign up for my seasonal-ish newsletter! I would love to send it monthly but I feel like in this season of my life that will probably not happen but I would like to commit to sending one out at least every three months.
In the newsletter you can expect little (or big!) life updates, what I've been reading in the Bible, and all sorts of resources I've been loving and lessons God has been teaching me.