MAP YOUR LIFE
an ebook workshop for creating an intentional road map for your life
---
This workshop in an ebook is designed to help you create a road map for your life. To help you remember (or discover) your passions, your strengths, your goals and your dreams.
If you are feeling purposeless or tired of living the life society expects you to live and want to rediscover a passion for life, you are in the right place.
Think of this ebook workshop as having the opportunity to sit down one-on-one with a good friend and them slowly pulling your buried hopes and dreams out from under the dust. We won't just stop there though, we'll take it one step further and have you planning some actionable steps to work towards your dreams.
---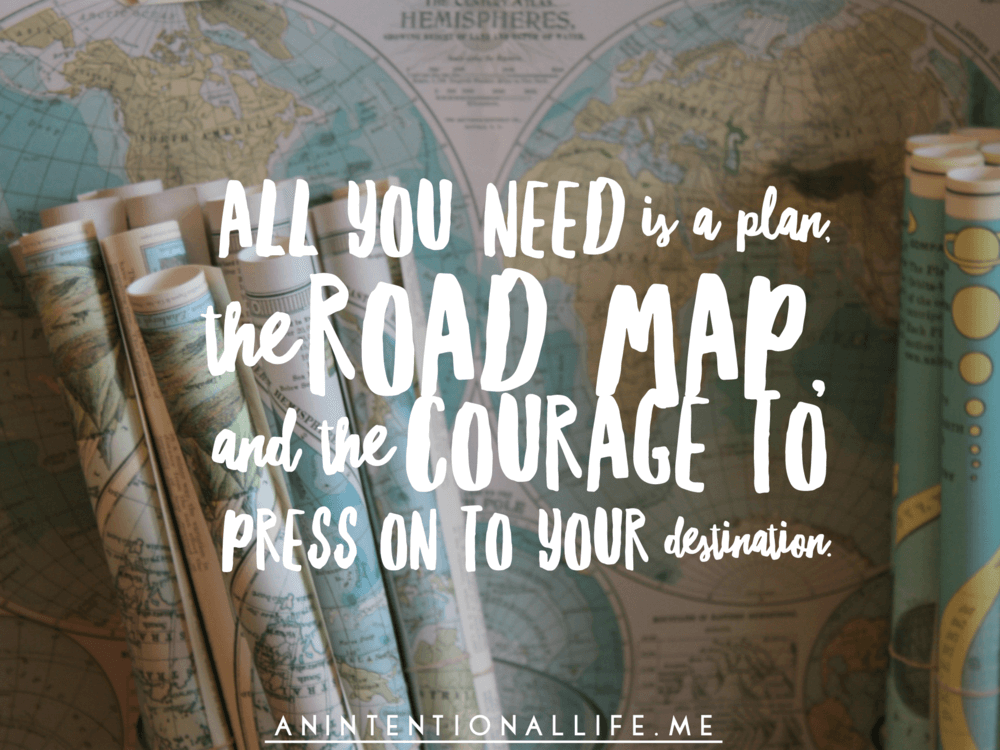 BONUS!
You'll also receive a bonus printable workbook to fill out as you go through the lessons.
This workbook will help guide you through the process of mapping your life and will make a great reference guide after you complete the ebook workshop.
---
This 50+ page ebook and 25+ page workbook contain everything you need to start setting and achieving your goals.
You will:
remember (or discover) your passions, your strengths, your goals and your dreams
set goals that suit who you are and what you value
create a goal road map with actionable steps you can achieve
learn how to create a new rhythm and habits that will get you closer to your goals
---
MEET CHANTEL
Hi, I'm Chantel, a blogger, wife, mother and homeschooler.
This book was written after a season of what felt like purposelessness in my own life. I knew I needed to find some direction in life and that I had passions and dreams inside me that had been forgotten for awhile, but I was ready to re-ignite those dreams and actually make them a reality. This workshop is an in-depth look at the process I took to create my own road map.
Now you can often find me doing one of the things I am passionate about: reading good books, writing or planning our next family adventure.

FAQ'S
Who is this workshop for?
It is for anyone who knows they have dreams and goals for their life that they haven't get accomplished and want to create a road map to be able to achieve them.
Do I have a time limit for completing the course?
Nope! Because this is a workshop in an ebook you can download it and have it for life!
Is this course spiritual or religious based?
As a Christian my faith plays a huge role in my dreams for my life and how I go about trying to reach them. There are sections in the course that will talk about faith but if that is not applicable to you, then you can go ahead and skip those sections.
I don't actually want to change anything in my life right now, is this ebook still for me?
Doubtful. This wokshop is for those that know they have (or had) dreams for their life that are currently sitting on the shelf, not for those who are living the life of their dreams. If you are loving your life where you are at, great! But this course probably isn't for you then.
What format is the course in?
The workshop is actually in ebook format so you can download it and work through the sections at your convenience.