June TBR – What I Want to Read in June
Oh dear, this month's TBR started out pretty rough but things came around a little.
Even though my reading usually slows down in the summer I am still planning on continuing picking a TBR each month and hopefully this will give me some extra motivation to carve some reading time out in the summer months.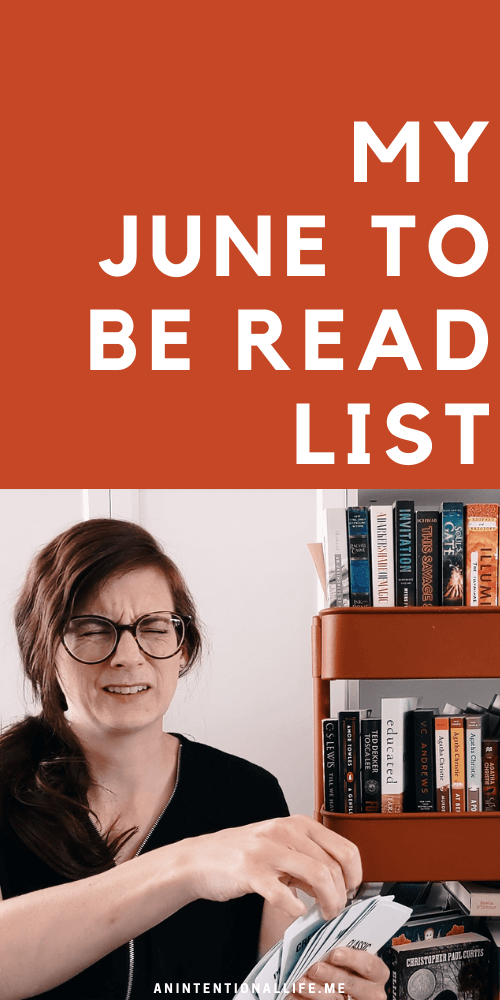 SOME RELATED LINKS
Read Your Bookshelf Challenge Giveaway
TBR Cart Introduction
Read Your Bookshelf Challenge
Dr. Jekyll and Mr. Hyde
Irena's Children
Murder in Mesopotamia
Station Eleven
BOOKTUBER MENTIONED
Lovely Day with Holly
SIGN UP FOR MY NEWSLETTER!
Hi Friend, I would love for you to sign up for my seasonal-ish newsletter! I would love to send it monthly but I feel like in this season of my life that will probably not happen but I would like to commit to sending one out at least every three months.
In the newsletter you can expect little (or big!) life updates, what I've been reading in the Bible, and all sorts of resources I've been loving and lessons God has been teaching me.