I've created a number of different blogs over the last ten years and strongly believe that every person could benefit from having a blog for one reason or another.
So often people tell me they have thought about starting a blog but get overwhelmed and don't know where to start.
If that's you, can I tell you a little secret?
It's not as hard as you think.
You don't need to hire a designer or be married to a tech guy, you can do it yourself and I'm going to show you how!
FREE VS. SELF-HOSTED SITE
FREE WORDPRESS.COM SITE
I'll be honest, I like free stuff, my free loving side and my minimalist side are often at war with one another. But there are times when free does not mean good, and honestly, it's true when it comes to WordPress.
With a free WordPress.com site your ability to customize your site will be extremely limited as will your ability to monetize your site (even if that isn't something you want to do now it may be in the future).
With a WordPress.com site your blog is hosted on their domain so your web address looks like mysite.wordpress.com. It looks unprofessional and won't be able to grow with you like a self-hosted site.
SELF-HOSTED SITE
My site is self-hosted using WordPress.org. This is the best option where you can use your own domain like yourawesomesite.com, you will also have a lot of freedom to customize and monetize your site and make it look so much more professional.
You won't actually go to WordPress.org to purchase and set up your site. I recommend using Bluehost to host your site, we've been using it for years and I highly recommend it.
WHAT'S THIS HOSTING THING?
In essence hosting is the place where your site is stored on a server. Bluehost and GoDaddy are two popular ones, we have used both but switched over completely after GoDaddy started having nasty commercials during the Super Bowl a few years ago. Plus Bluehost has awesome support and has worked really well for all our sites.
To get started with your hosting and choosing your domain, head on over to Bluehost and click "Get Started Now".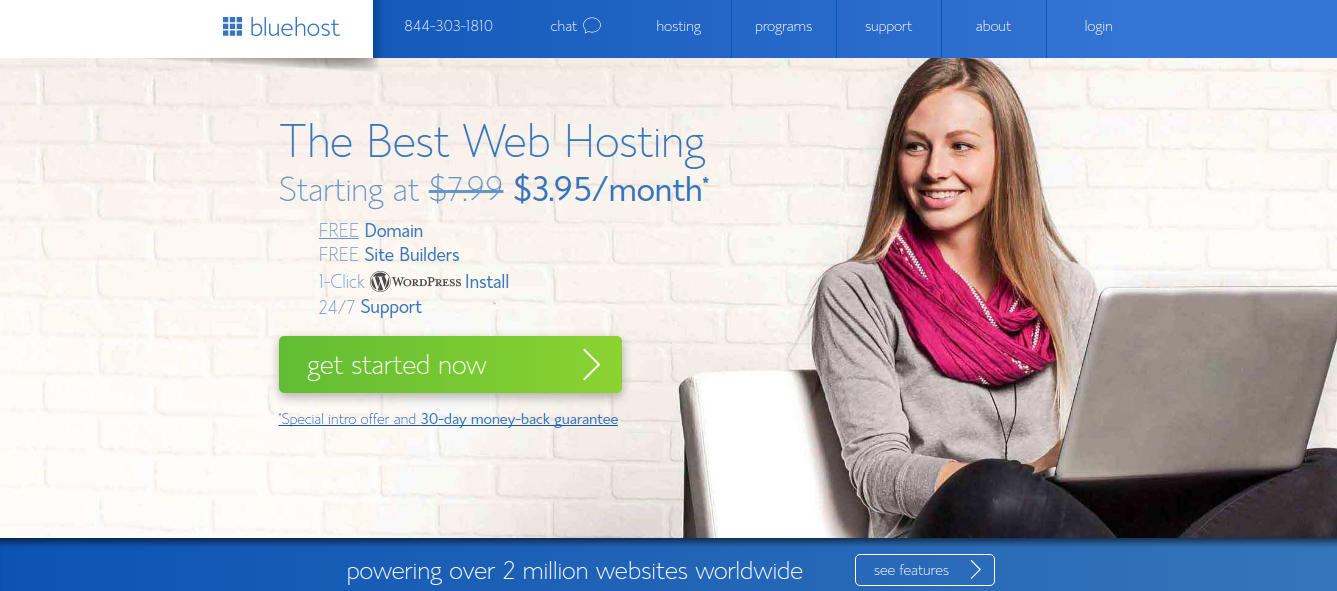 From there you get to select your plan. I would only recommend Basic if you are planning on having one personal blog, if you want to have more than one you will need to sign up for Plus which allows you to have unlimited websites and email address (so you can have a nice email like you@yoursite.com.
If you are anything like me, once you have one site you'll soon be wanting to create more!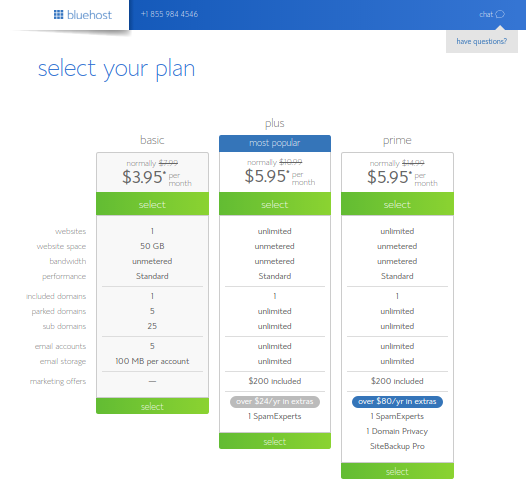 No matter which plan you select you will get a domain free for a year.
On the next page you get to choose your domain name, which is going to be the url for your site. Mine here is anintentionallife.me. I've had a number of different domains over the years and this is where you want to take some time to think to make sure you are going to want to keep your name for awhile.
If you have already purchased a domain you can enter that now.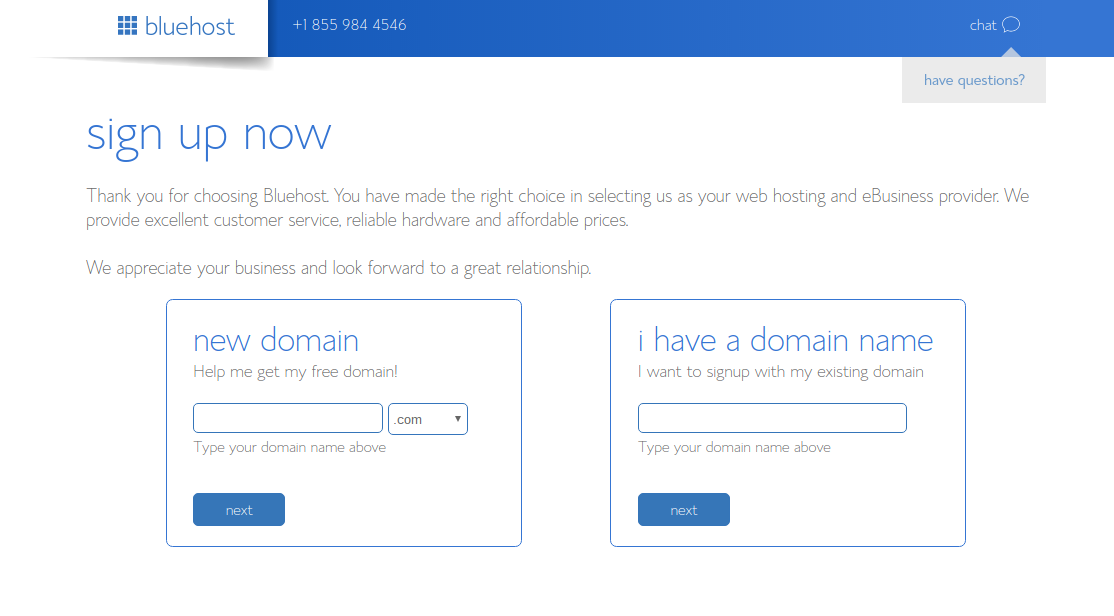 Next you get to fill in your info and choose the package you want.
You can feel free to purchase just a year at a time or go for the savings and choose a two or three year plan and save some money over the years. You can uncheck the boxes they have pre-checked for you, though I would recommend leaving the Domain Privacy Protection checked otherwise your address will be available to the public.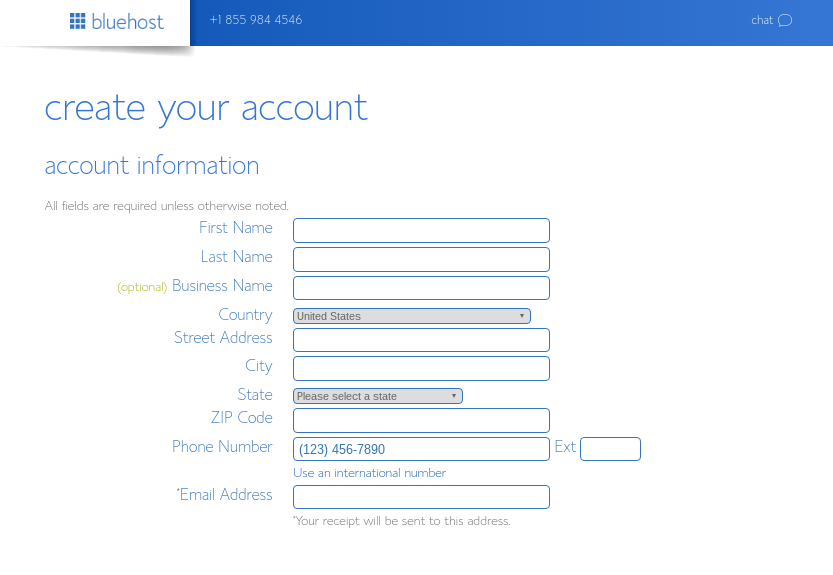 At the bottom of the page you'll fill in your payment info, agree to the terms and hit Submit!
 Then you will see the Congratulations page and will be able to select your password. From there you will go to the cPanel page.
INSTALLING WORDPRESS
Under website select "Install WordPress".
Click on "Get Started".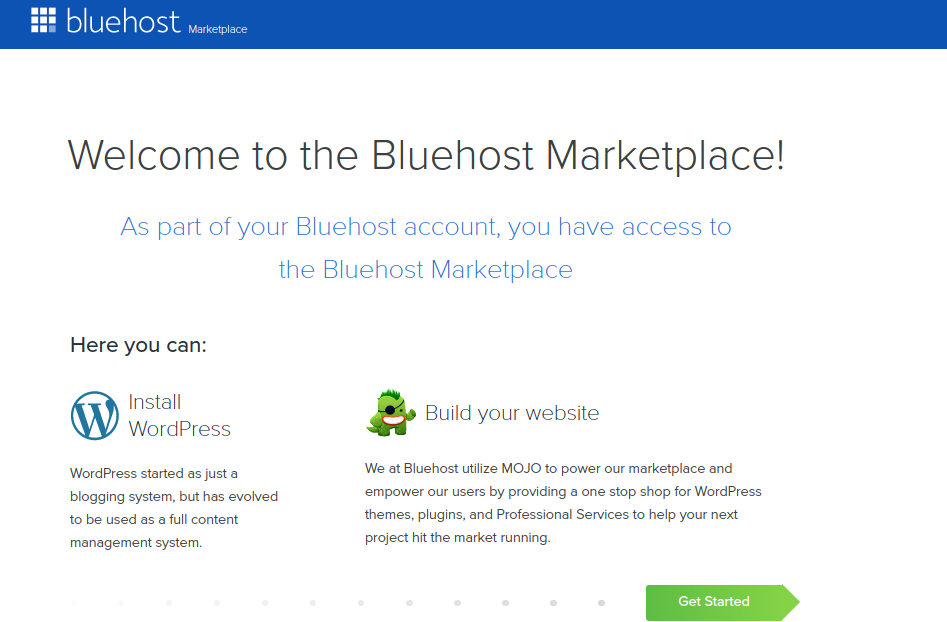 Pick which domain you are installing WordPress on, you can leave the directory blank if you want your blog to be at yoursite.com or you can add something like blog in that section if you want it to be at yoursite.com/blog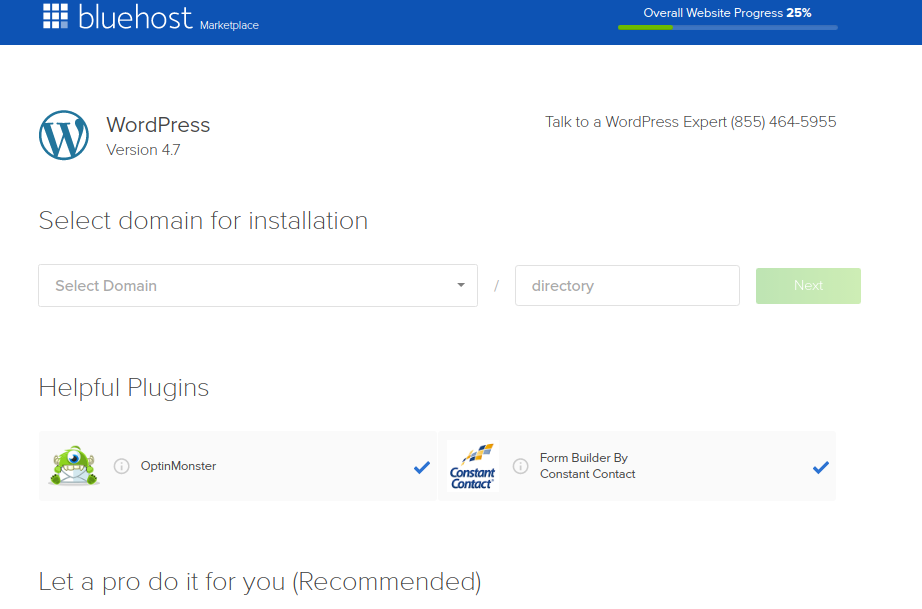 Fill out your site name, admin username and email and a nice secure admin password and then click install.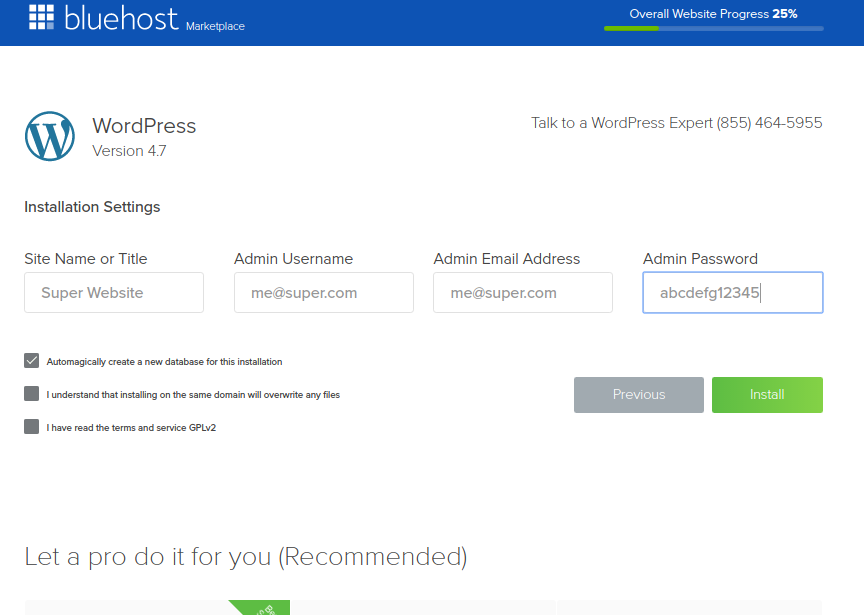 Do a little dance while it installs . . .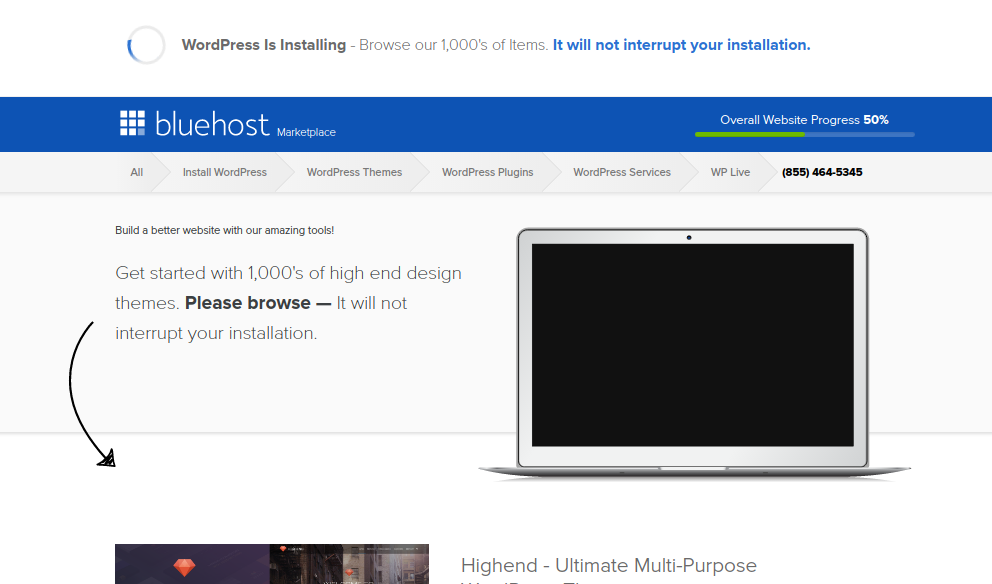 Now head over to your website you just installed WordPress on and include /wp-admin in the address, like: yourawesomesite.com/wp-admin and fill in the username and password you just chose.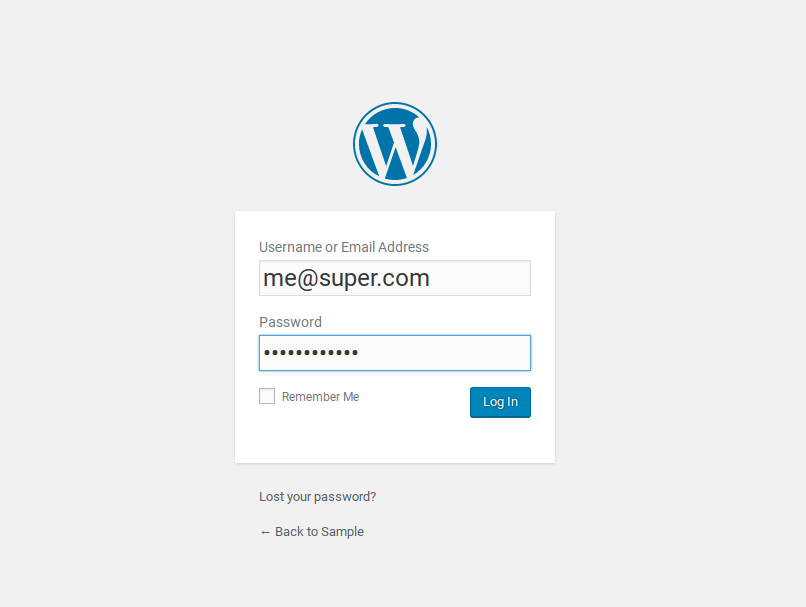 Then you will be officially logged into WordPress and able to start working on your blog! Congratulations!!
CUSTOMIZING YOUR BLOG
Now you'll want to take a few minutes to customize your blog and make it suit you and your style. The easiest way to do this is through themes.
WordPress has some free themes you can try out if you go to Appearance > Themes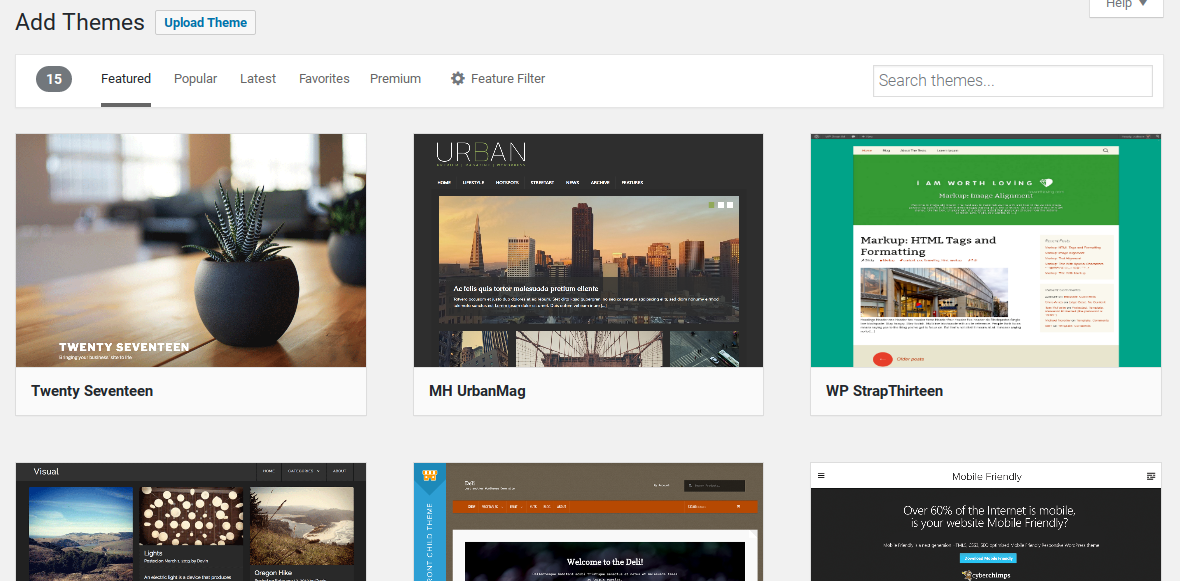 Though, to be honest, you will probably have more success looking for a theme to purchase, they are easier to customize and are usually just prettier all around.
Here are a few different paid themes on Creative Market that I like the look of (as you may notice, I lean towards a minimalist style):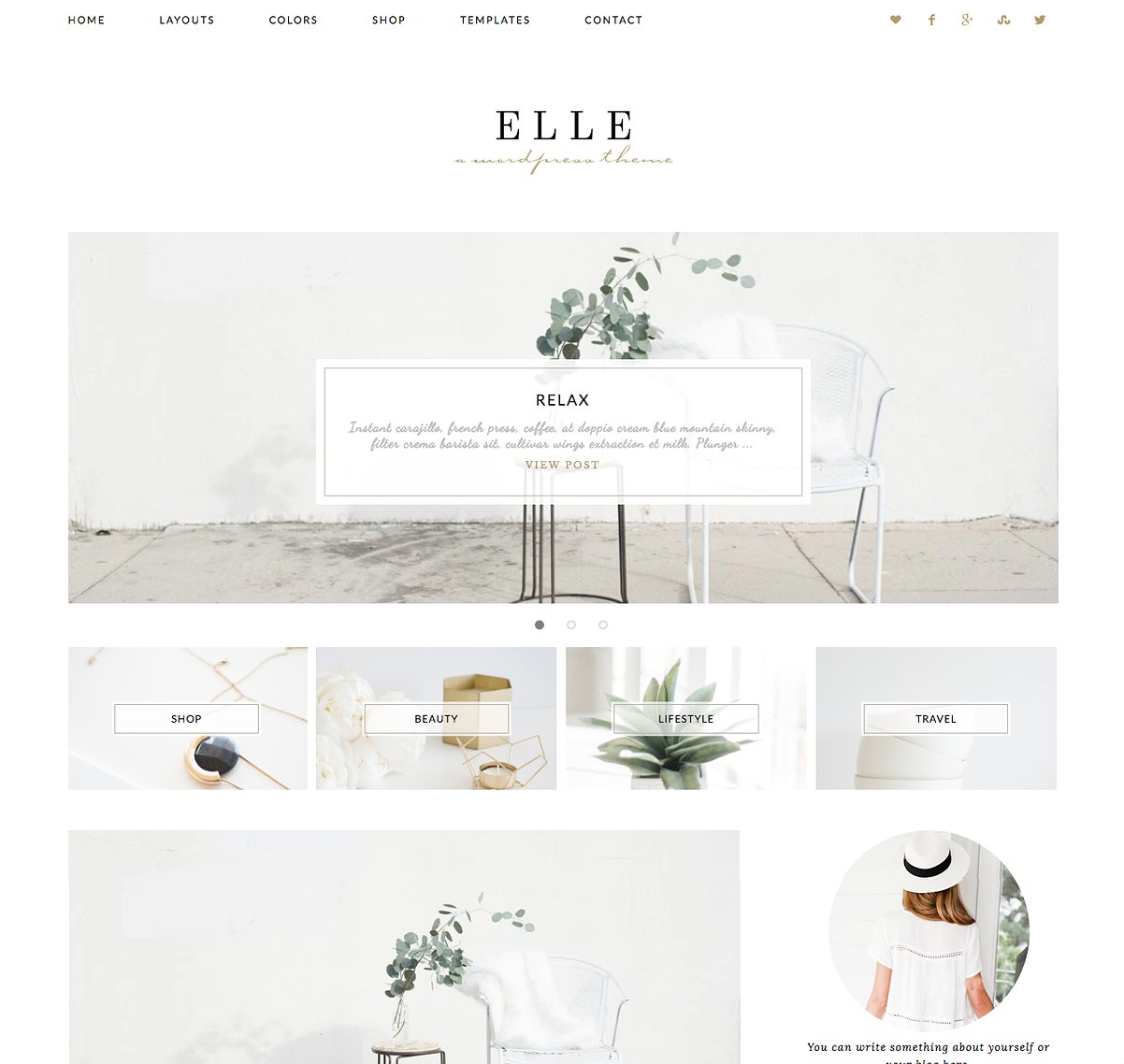 Elle by Eclair Designs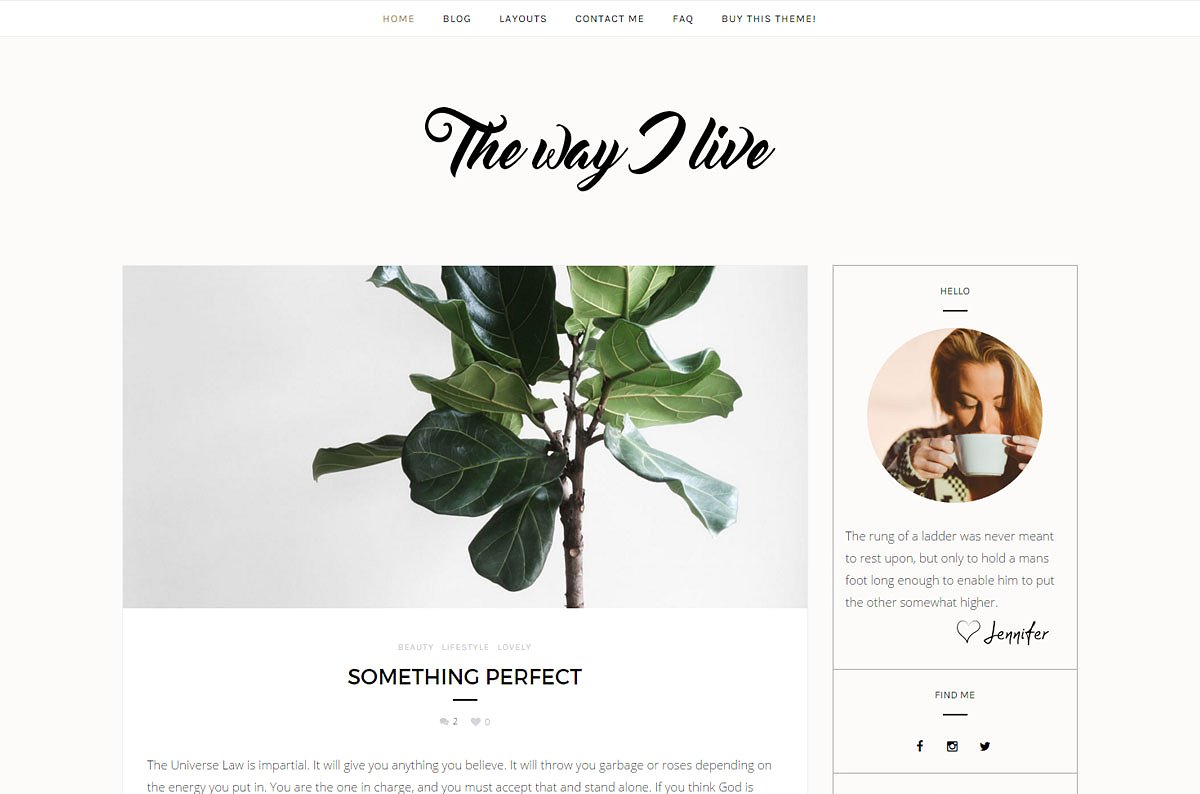 The Way I Live by Luca Logos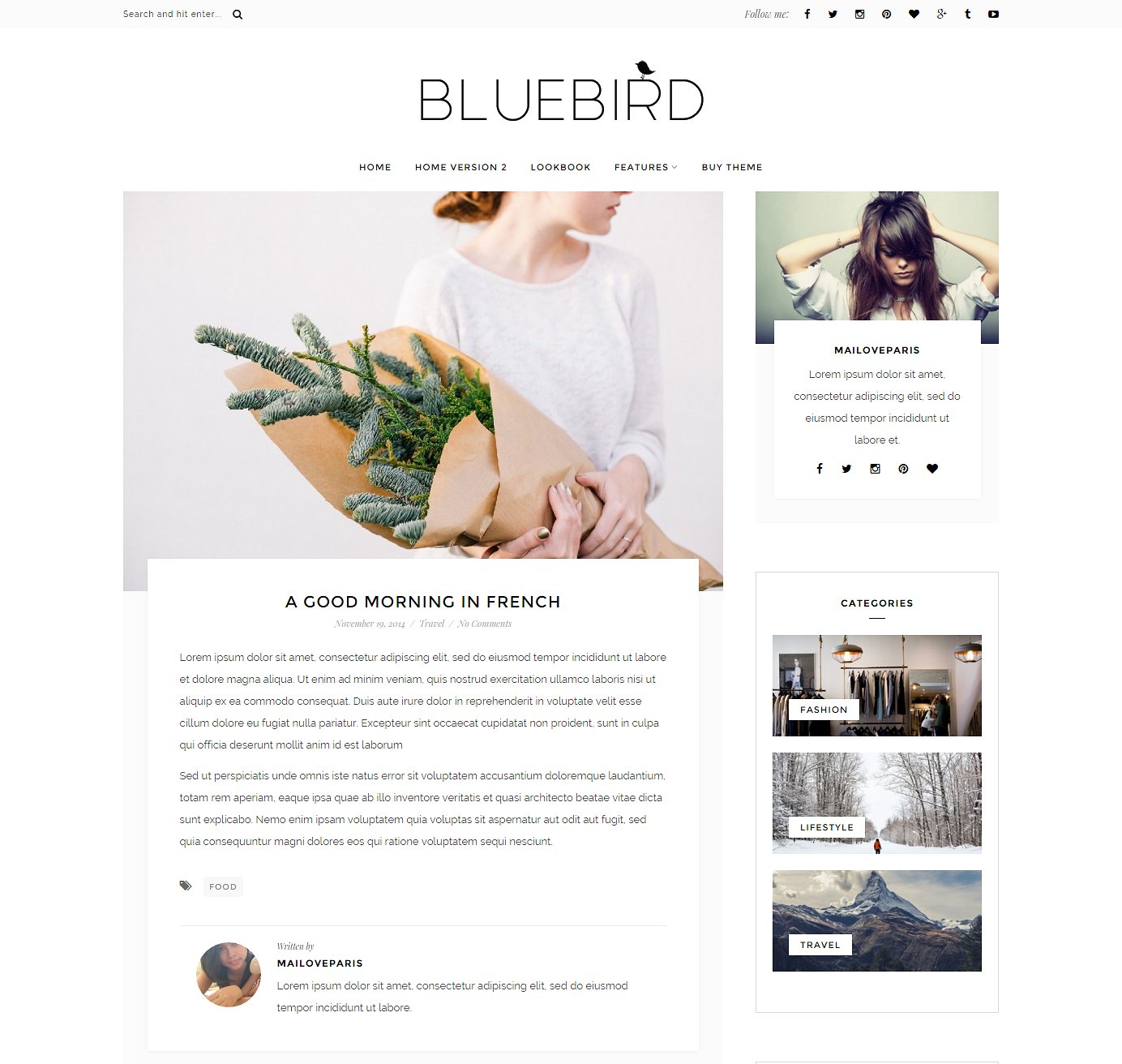 Bluebird by Mia Love Paris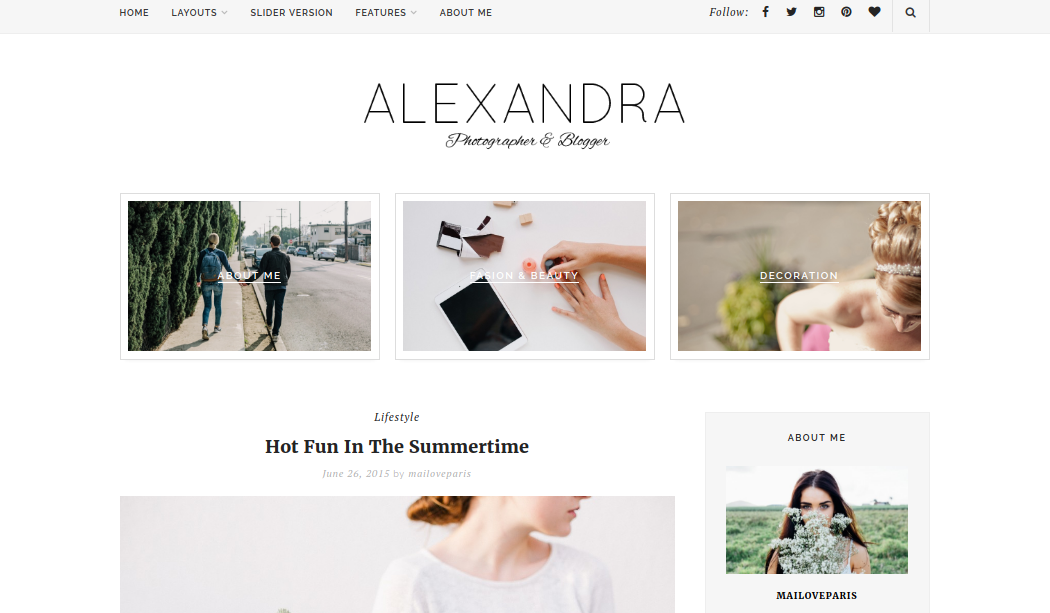 Alexandra by Mia Love Paris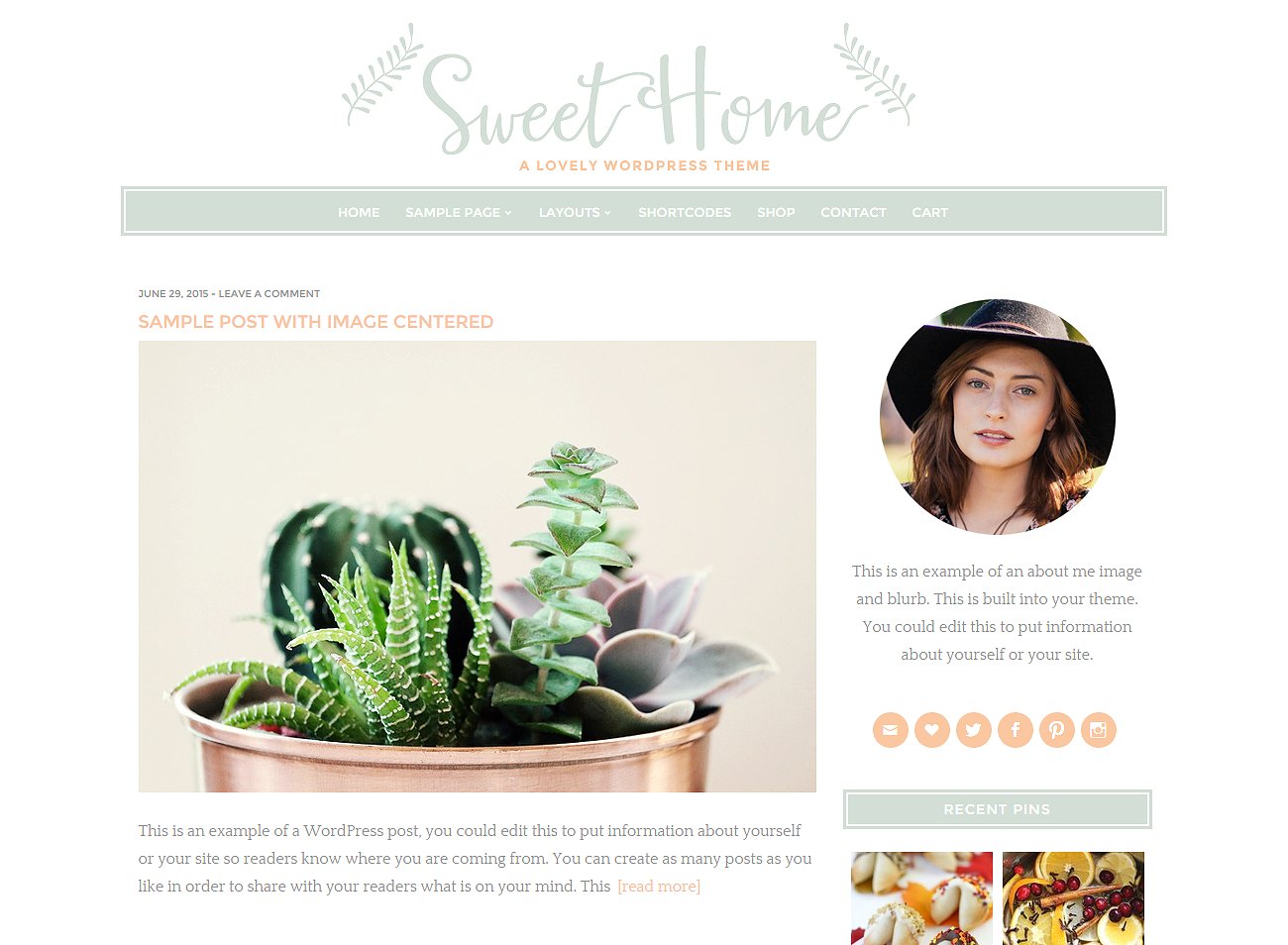 Sweet Home by Beautiful Dawn Designs
Oleander by Solo Pine
That's it! I can't wait to see your new blog! Let me know what it is so I can come check it out!