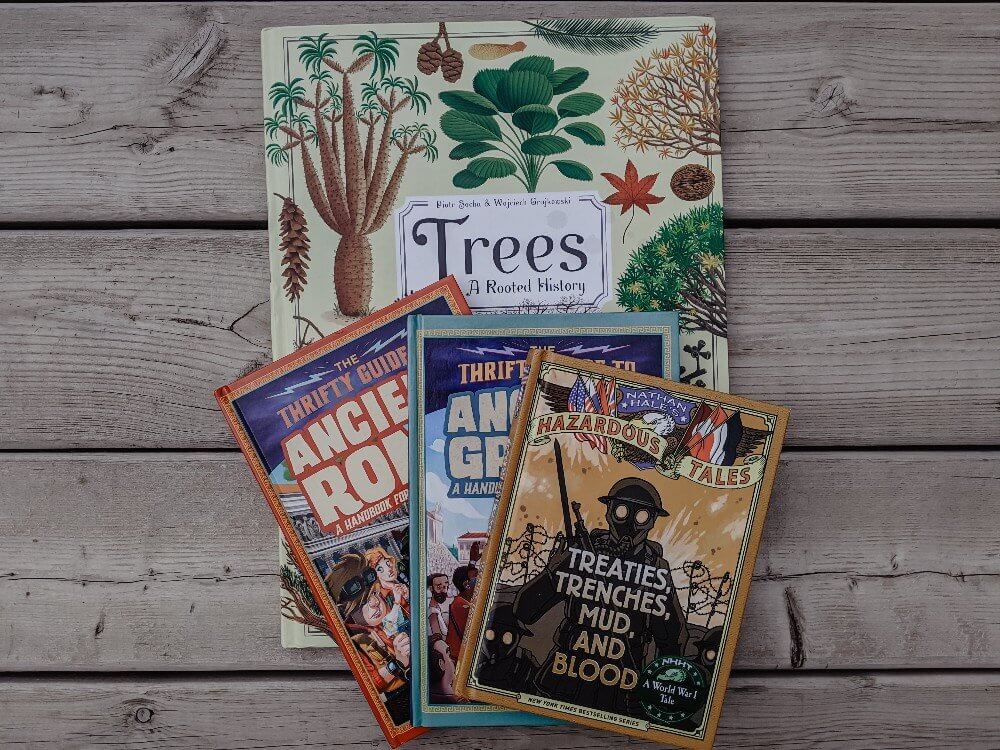 Homeschool Book & Resource Haul: fiction and non-fiction books we'll be using in our homeschool
We've acquired a lot of new homeschool books and resources and wanted to show a homeschool book and resource haul with you today!
Also, I decided to start a homeschool specific YouTube channel! I will be using this space to share all sorts of homeschool things including tips for beginners, resources we are loving, homeschool day in the life videos and of course, homeschool book hauls.
I would love for you to pop over and subscribe on YouTube, that would help me out a lot!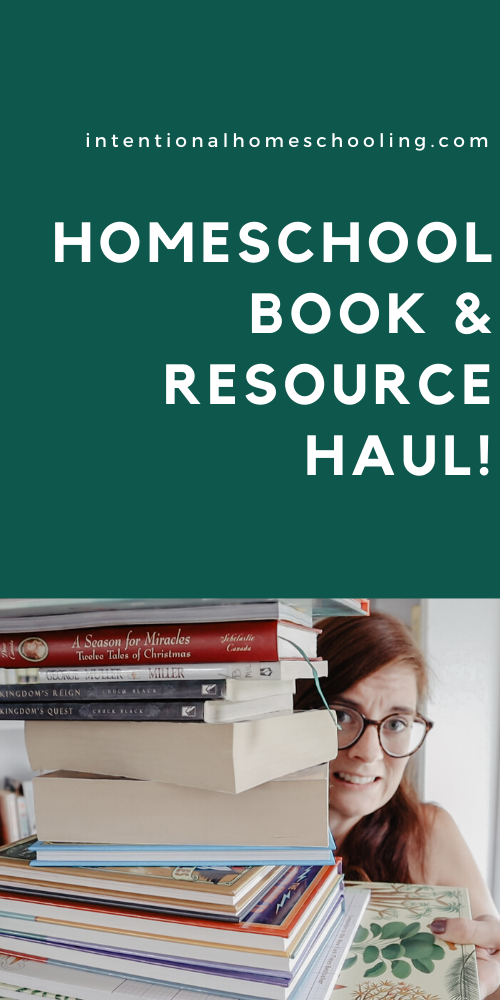 RESOURCES MENTIONED IN THIS VIDEO
Book Outlet Referral Link – get $10 off your first order
BOOKS MENTIONED IN THIS VIDEO
Treaties, Trenches, Mud & Blood
The Thrifty Guide to Ancient Rome
The Thrifty Guide to Ancient Greece
The Thrifty Guide to the American Revolution
Ada Twist's Big Project Book for Stellar Scientists
Oh! The Beautiful Things He Makes!
Dear Canada: A Season for Miracles
SIGN UP FOR MY NEWSLETTER!
Hi Friend, I would love for you to sign up for my seasonal-ish newsletter! I would love to send it monthly but I feel like in this season of my life that will probably not happen but I would like to commit to sending one out at least every three months.
In the newsletter you can expect little (or big!) life updates, what I've been reading in the Bible, and all sorts of resources I've been loving and lessons God has been teaching me.