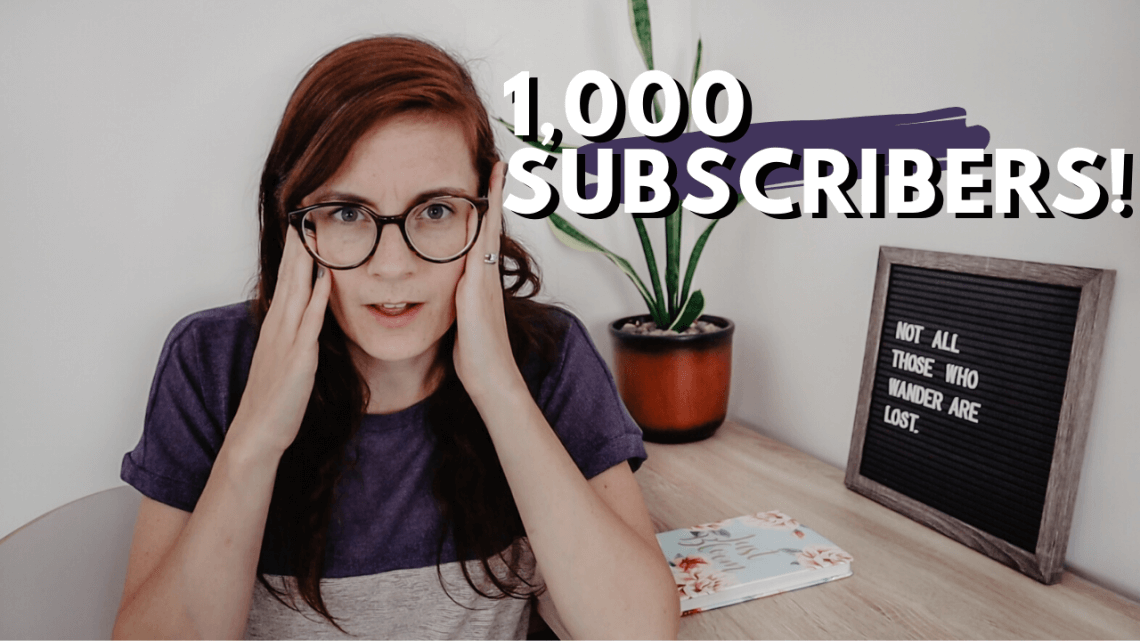 How to Get 1,000 Subscribers on YouTube: tips that helped grow my beginner YouTube channel
I recently hit the 1,000 subscriber mark on my YouTube channel where I chat all things books and I wanted to use that channel as a bit of a case study and share the tips and tricks that I used to grow that channel to 1,000 subscribers in less than a year.
The 1,000 subscriber mark is a big milestone because it is one out of two of the requirements to become monetized on YouTube (the other one being 4,000 watch hours). Once I hit the watch hour number I plan on sharing some tips on how to get there.
If you would like to learn more about making money online be sure to subscribe to my channel and sign up for my newsletter!
SIGN UP FOR MY NEWSLETTER!
Hi Friend, I would love for you to sign up for my seasonal-ish newsletter! I would love to send it monthly but I feel like in this season of my life that will probably not happen but I would like to commit to sending one out at least every three months.
In the newsletter you can expect little (or big!) life updates, what I've been reading in the Bible, and all sorts of resources I've been loving and lessons God has been teaching me.